Welcome to the Living Waters Association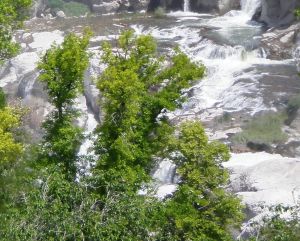 The Living Waters Association exists to assist the churches of the Association and their members in continuing the work and mission of Christ. The Association works to help churches and their ministers achieve and maintain standing within the Nebraska Conference and National UCC.
News & Announcements
At its March 12, 2016 meeting, the Church and Ministry Committee of the Living Waters Association of the Nebraska Conference of the United Church of Christ examined the qualifications, educational training, and abilities of Kathryn (Katie) Miller and voted to recommend the Association approve and authorize her for Ordained Ministry in the United Church of Christ.
  Therefore, and with great pleasure, the Council of the Living Waters Association calls an ECCLESIASTICAL COUNCIL for the purpose of examining and approving Kathryn (Katie) Miller for Ordained Ministry on SUNDAY, April 17, 2016 4:00 p.m. St. Luke's United Church of Christ 1072 21st Avenue Columbus, NE 68601
An Ecclesiastical Council is an important function in the life of our churches.  All Pastors with Standing in the Living Waters Association and all delegates of the member churches of the Living Waters Association are requested to attend this Council and be prepared to examine the candidate before a vote to approve her for Ordained Ministry is taken.  Your participation is vital.  Please make arrangements to attend.  A copy of Katie's Ordination Paper, Marks for Ministry paper and sample sermon can be found on the news and publications page under publications and resources and should be read by all Pastors and Delegates in preparation for the Council.
Please make sure to send your dues to:
Steve Jackson
LWA
PO Box 6378
Omaha NE 68106