Welcome to the Living Waters Association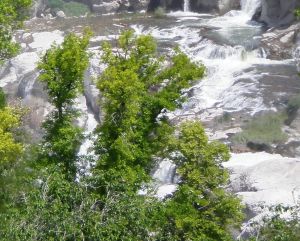 The Living Waters Association exists to assist the churches of the Association and their members in continuing the work and mission of Christ. The Association works to help churches and their ministers achieve and maintain standing within the Nebraska Conference and National UCC.
News & Announcements
Saturday, October 15, 2016 
@ First Congregational United Church of Christ in Fremont, NE (1550 North Broad Street) 
Registration:  8:45 AM
Meeting 9:00 AM
Lunch 12:00 PM 
(To reserve you lunch please email ASAP your reply to Nancy Goudy at secretaryucc@aol.com & Larry Jirsak larry.jirsak@gmail.com.)  
1:00 PM Worship Celebration
--Installation of Rev. David Paul 
--New ministry of the Arlington Community Church and First Congregational UCC-Fremont
--Begin the 160th Anniversary Celebration of First Congregational UCC-Fremont
--Honor the ministries of Ron Roskens and Irene O'Brien Dare
The church would also like to know if you are staying for the celebration to plan refreshments after worship.  
Please make sure to send your dues to:
Steve Jackson
LWA
PO Box 6378
Omaha NE 68106